---
UK
October 9, 2019
More and more tennis players are turning to private sponsorship to help meet their funding requirements.
Proposed funding cuts to tennis could threaten the hopes of young players of all abilities to break into their beloved sport and establish themselves in years to come.
So we caught up with Paralympic star Lucy Shuker for a Q and A session to improve our understanding of the situation.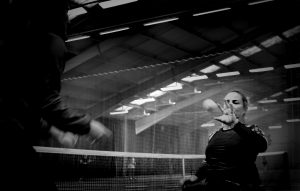 First of all, Lucy we've been enjoying our involvement with you over recent years and we are full of admiration for you.
How do you feel our sponsorship has helped you so far?
The support that Wimbledon Debentures have been able to provide over the past three years has been both incredibly generous; and had a huge impact on my ability to continue to compete amongst the top girls.
Not only have Wimbledon Debentures provided financial support; but they have also taken the time to understand and get to know me as an athlete, coming to watch and support me at events. And they welcome me to annual Debenture events and regularly visiting my training base.
I think this is reflective of the friendly culture of the organisation. I have thoroughly enjoyed getting to know all the staff and I am hopeful that this will continue through to my fourth Paralympic Games in Tokyo 2020.
We're proud to be able to contribute. UK Sport funding has always been vital, though, right?
UK Sport Funding has been a crucial factor over the years in making it possible for me to train full-time; and compete at an international level in wheelchair tennis.
How will the funding cuts affect you?
What's different about wheelchair tennis compared to some other Paralympic Sports is that we travel and compete every year at up to 20-25 International competitions in order to make up our World Ranking.
We qualify for Paralympic Games based on our World Ranking and seeded draws are reflective of our performance over a 12-month period.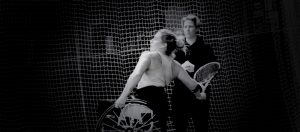 It therefore requires a big investment to compete successfully in wheelchair tennis.
Not only do we have equipment costs, which include sports wheelchairs, rackets, stringing, balls etc. There are also coaching fees and sometimes court hire fees on top; and that is all before we play a competition with expenses including international travel, competition hotels and entry fees.
How do you feel about personal funding, does this require more time away from the sport?
The support previously of the Tennis Foundation and now the LTA, alongside the support I receive from UK Sport and the National Lottery, makes it possible for me to compete.
But it does not cover all the costs and we are still largely reliant on individual donations, supporters or sponsors to cover our overheads.
The additional pressure of securing funding does add pressure away from the court; and there is a constant need to manage budgets or finances in order to maximise your investment.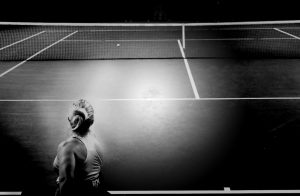 I try to identify key events to take my personal coach to, as it is simply not affordable to travel with my individual coach on a full-time basis.
For wheelchair tennis, we have had a funding cut to the World Class Programme. But we have still been lucky enough as athletes to receive our National Lottery Funding.
That is what makes it possible for us to be full time athletes and focus our time and energy on training; and performance in order to maximise our potential and get the best results.
What advice can you offer young professionals looking for personal funding in wheelchair Tennis?
After Tokyo, the UK Sport funding decision is uncertain. I know this would make it incredibly hard for future generations of players to succeed in the same way that the programme has to date.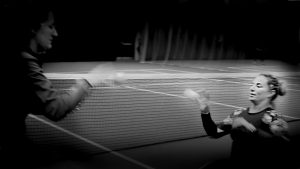 I remember one of the biggest barriers to even getting started in the sport after my accident was funding a tennis wheelchair.
There are a lot more schemes and organisations out there now supporting grass roots level Paralympic Sport which is fantastic. And I believe we have London 2012 to thank for raising the profile and awareness of disability sport in general.
The Tennis Foundation have been doing a fantastic job at growing junior talent over the past few years; and I think there are definitely some future GB medal hopefuls in the making.
For the Tokyo 2020 Games; I hope to be a medal contender and with Jordanne Whiley coming back from the birth of her son, Jackson. It would be great if we were able to team up again and see what we could do on the doubles court this time around.
Thank you, Lucy.
So there we have it, from someone who knows all about the financial demands of big-time tennis.
We in the British tennis community need to make sure our budding talent breaks through, then survives and thrives to fulfil their dreams.
Browse the blog
---
Latest Posts
---